Accredited Content
Make your training program more meaningful for employees. Many of our courses carry college credit.
Information Retention
As employees continue training, inter-related content builds knowledge.
Industry Recognition
Build an expert team. Master Technician and Master Representative certifications signify the industry's elite.
Career Growth
Encourage long-term loyalty by integrating our certifications and degrees into your career path.
Build Skills
Acquire immediate knowledge for your current job while pursuing long-term educational opportunities.
Gain Recognition
Know you're one of the country's top technicians or customer care professionals with our certifications.
Earn College Credit
Progress on your career path, achieve certifications, and work toward a college certificate or degree.
Learn for Life
Advance your training and your career as you pursue a professional education with lifelong benefits.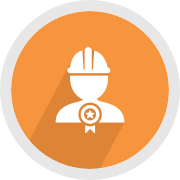 Master Technician
Our industry-leading, highly regarded Master Technician Certification Program recognizes leading technicians and engineers. From home broadband cable installation to HFC network and drop installation, five Master Technician certificates cover all facets of technical excellence.
Learn More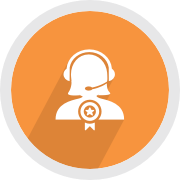 Master Representative
From selling and service to soft skills, our Master Representative Certification Program empowers highly successful customer care professionals working to support a customer-first culture. Our certifications encourage traditional care skills and necessary technical knowledge.
Learn More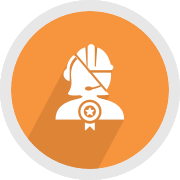 Master Dispatcher
The NCTI Master Dispatcher Certification recognizes highly-skilled and trained broadband technology personnel responsible for successful deployment and daily management of service requests. An NCTI Master Dispatcher is adept at the skills necessary for efficient technical workforce management and to support organizational initiatives to enrich the customer experience.
Learn More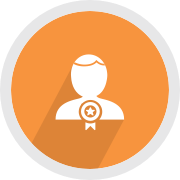 Emerging Leader
An NCTI Certified Emerging Leader has mastered the critical skills necessary to be recognized as an effective mentor, manager, and leader.
To be qualified as an NCTI Emerging Leader, industry professionals must successfully complete a defined set of courses related to specific and essential leadership skills.
Learn More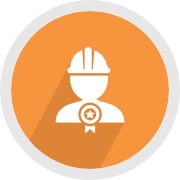 Telecom Specialist
An NCTI-certified Telecom Specialist is skilled in the installation and troubleshooting of modern and legacy subscriber services over a copper pair network and fiber optic networks such as Passive Optical Networks (PON) and Fiber to the Premises (FTTP). The services include Plain Old Telephone Service (POTS), Digital Subscriber Line (DSL), Voice over IP (VoIP).
Frontline

/

Success Story

I have learned so much through NCTI, and have earned my college certificate in Broadband Technology and my Associates degree through ACC. I made a deal with my 12-year-old daughter that I would finish my degree if she improved her grades in school. NCTI has helped me to sharpen the tool I use most, my brain. The education has also helped me reduce outage times and solve escalated issues.

Broadband Network Tech/Maintenance Tech