Accredited Content
Make your training program more meaningful for employees. Many of our courses carry college credit.
Information Retention
As employees continue training, inter-related content builds knowledge.
Industry Recognition
Build an expert team. Master Technician and Master Representative certifications signify the industry's elite.
Career Growth
Encourage long-term loyalty by integrating our certifications and degrees into your career path.
Build Skills
Acquire immediate knowledge for your current job while pursuing long-term educational opportunities.
Gain Recognition
Know you're one of the country's top technicians or customer care professionals with our certifications.
Earn College Credit
Progress on your career path, achieve certifications, and work toward a college certificate or degree.
Learn for Life
Advance your training and your career as you pursue a professional education with lifelong benefits.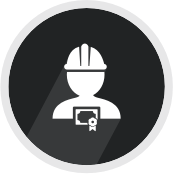 Associate of Applied Science in Broadband Technology
Professionals can earn a two-year associate's degree with our education partner, Arapahoe Community College as they continue professional training. Many of the courses offered as part of the Master Technician and Master Representative programs carry college credit.
Learn More
Frontline

/

Success Story

I have learned so much through NCTI, and have earned my college certificate in Broadband Technology and my Associates degree through ACC. I made a deal with my 12-year-old daughter that I would finish my degree if she improved her grades in school. NCTI has helped me to sharpen the tool I use most, my brain. The education has also helped me reduce outage times and solve escalated issues.

Broadband Network Tech/Maintenance Tech