The Associate of Applied Science in Broadband Technology and Communications allows NCTI students to build a degree to suit their specific career goals in the broadband and/or telecommunications industries. The degree allows students to combine courses from a specific certificate track that is based on industry-specific competencies, with electives and general requirements.
To begin, the student completes a NCTI certificate from one of the three degree emphases. Then the student combines the certificate with general education courses, major courses and restricted electives to earn the required credit hours. The result is a versatile, professional degree that demonstrates both job-specific expertise and general business knowledge.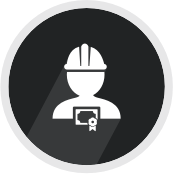 Associate of Applied Science in Broadband Technology
Professionals can earn a two-year associate's degree with our education partner, Arapahoe Community College as they continue professional training. Many of the courses offered as part of the Master Technician and Master Representative programs carry college credit.
Program Level Learning Outcomes
Perform tasks of an upper level broadband technician
Practice general business principles
Lead and manage a technical workforce in the broadband industry
Exhibit professionalism as a technician or leader
Possess knowledge of the how and why broadband technology works
Apply foundational knowledge to new and changing circumstances
General Education Requirements

| | |
| --- | --- |
| ENG 131: Technical Writing | 3 credit hours |
| Technical Mathematics | 4 credit hours |
| Interpersonal Communication | 3 credit hours |
| Introduction to PC Applications | 3 credit hours |
| Introduction to Business | 3 credit hours |
| Effective Supervision | 3 credit hours |
Major / Core Courses

| | |
| --- | --- |
| Excellence in Customer Service | 3 credit hours |
| Stress Management | 3 credit hours |
| Cultural Diversity in Business | 3 credit hours |
| Time Management | 1 credit hours |
Restricted Electives

| | |
| --- | --- |
| Intercultural Communication | 3 credit hours |
| Principles of Sales | 3 credit hours |
| Business Law and the Legal Environment | 3 credit hours |
| Business Communication and Report Writing | 3 credit hours |
| Introduction to Marketing | 3 credit hours |
| Principles of Management | 3 credit hours |
| Computers and Broadband Modems | 3 credit hours |
| Broadband Digital Installer | 3 credit hours |
Specialization Courses

| | |
| --- | --- |
| Installer | 3 credit hours |
| Installer Technician | 4 credit hours |
| Service Technician | 4 credit hours |
| System Technician | 4 credit hours |
| Fiber Testing & Maintenance | 2 credit hours |
| Fiber Installation & Activation | 2 credit hours |
| Digital Technician | 3 credit hours |
| Advanced Technician | 4 credit hours |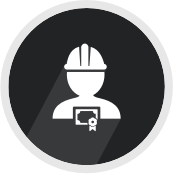 Associate of Applied Science in Broadband Leadership
Program Level Learning Outcomes
Practice general business principles
Lead and manage a diverse group of employees in the broadband industry
Exhibit professionalism as a leader in the broadband industry
Possess knowledge of the how and why broadband technology works
General Education Requirements

| | |
| --- | --- |
| ENG 131: Technical Writing | 3 credit hours |
| Technical Mathematics | 4 credit hours |
| Interpersonal Communication | 3 credit hours |
| Introduction to PC Applications | 3 credit hours |
| Introduction to Business | 3 credit hours |
| Effective Supervision | 3 credit hours |
Major / Core Courses

| | |
| --- | --- |
| Excellence in Customer Service | 3 credit hours |
| Stress Management | 3 credit hours |
| Cultural Diversity in Business | 3 credit hours |
| Time Management | 1 credit hours |
Restricted Electives

| | |
| --- | --- |
| Intercultural Communication | 3 credit hours |
| Principles of Sales | 3 credit hours |
| Business Law and the Legal Environment | 3 credit hours |
| Business Communication and Report Writing | 3 credit hours |
| Introduction to Marketing | 3 credit hours |
| Principles of Management | 3 credit hours |
| Computers and Broadband Modems | 3 credit hours |
| Broadband Digital Installer | 3 credit hours |
Specialization Courses

| | |
| --- | --- |
| Business Writing | 1 credit hours |
| Intercultural Communication | 3 credit hours |
| Cable Network Overview | 1 credit hours |
| Digital Technician | 3 credit hours |
| Installer | 3 credit hours |
| Negotiation & Conflict Resolution | 3 credit hours |
| Leadership | 3 credit hours |
| Principles of Management | 3 credit hours |
| Consumer Behavior | 3 credit hours |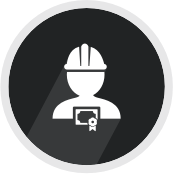 Associate of Applied Science in Customer Care
Program Level Learning Outcomes
Perform tasks of an upper level broadband customer care representative
Practice general business principles
Lead and manage customer care teams or departments in the broadband industry
Exhibit professionalism as a customer care representative or leader
Possess knowledge of the how and why broadband technology works
General Education Requirements

| | |
| --- | --- |
| ENG 131: Technical Writing | 3 credit hours |
| Technical Mathematics | 4 credit hours |
| Interpersonal Communication | 3 credit hours |
| Introduction to PC Applications | 3 credit hours |
| Introduction to Business | 3 credit hours |
| Effective Supervision | 3 credit hours |
Core Requirements

| | |
| --- | --- |
| Excellence in Customer Service | 3 credit hours |
| Stress Management | 3 credit hours |
| Cultural Diversity in Business | 3 credit hours |
| Time Management | 1 credit hours |
Restricted Electives

| | |
| --- | --- |
| Intercultural Communication | 3 credit hours |
| Principles of Sales | 3 credit hours |
| Business Law and the Legal Environment | 3 credit hours |
| Business Communication and Report Writing | 3 credit hours |
| Introduction to Marketing | 3 credit hours |
| Principles of Management | 3 credit hours |
| Computers and Broadband Modems | 3 credit hours |
| Broadband Digital Installer | 3 credit hours |
Specialization Courses

| | |
| --- | --- |
| Business Writing | 1 credit hours |
| Cable Network Overview | 1 credit hours |
| Delivering Cable Services | 3 credit hours |
| Basic Broadband Troubleshooting | 3 credit hours |
| High-Speed Data Customer Service | 2 credit hours |
| Advanced High-Speed Data Customer Service | 3 credit hours |
| Negotiation & Conflict Resolution | 3 credit hours |
| Principles of Sales | 3 credit hours |
| Consumer Behavior | 3 credit hours |