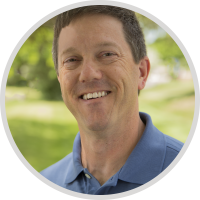 Jeff Rawson
Senior Director of Technology and Development
Education enlightens and empowers.  – Jeff Rawson
Jeff Rawson leads the information technology and software engineering team for NCTI. His team builds the integrated learning system applications that deliver NCTI's frontline learning solutions.  Jeff's emphasis on quality through the life cycle of application and content delivery results in intuitive, responsive and easy-to-use digital products for NCTI customers.  
Jeff's passion for software quality began in the 1990's, and led him to a role at Jones Cyber Solutions in 1998.  Eventually, his role evolved from overseeing quality assurance to managing the data infrastructure and the full application development process for NCTI.  
Jeff holds a bachelor's degree from the University Of Colorado and a master's in computer information systems from the University of Phoenix.