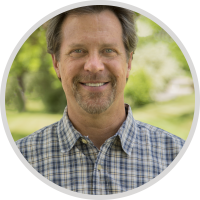 Paul Eisbrener
Senior Director of Learning and Development
Education is the process of assimilating knowledge, which leads to asking the right questions, and results in further education. – Paul Eisbrener
Paul Eisbrener oversees the day-to-day operations of NCTI's learning and development team. He focuses on creating relevant, multi-media content designed to provide foundational learning and knowledge reinforcement for frontline employees.
Paul brings a significant depth of experience in the broadband and telecommunications industries to his role, with a 30-year track record of success at companies including Western Electric Co., Telecommunications Company, Inc. (TCI), and Bresnan Communications. His broadband learning and development background includes work as a hands-on trainer and curriculum developer. He joined NCTI in 2005 and stepped into his current role in 2012.
Paul holds a bachelor's degree from Western Illinois University and a master's degree from Jones International University. He is also a certified Senior Master Technician and earned a certificate in in broadband technical management from Arapahoe Community College.