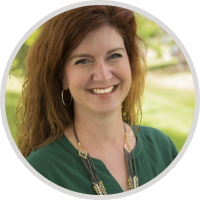 Stacey Slaughter
President and Chief Executive Officer
Continued education drives my professional and personal growth and is vital to my lifelong learning philosophy. –Stacey Slaughter
Stacey Slaughter is President and Chief Executive Officer of NCTI. She leads the company's efforts to help clients achieve measurable results through actionable, timely and relevant learning.
She orchestrated the transformation of NCTI to a flexible, enterprise learning model and incorporating digital, online and traditional learning.
Stacey joined the Jones International accounting team in 1996, and held a series of leadership positions at Jones International and Jones/NCTI, including Chief Financial Officer. In 2015, Stacey led the acquisition of Jones/NCTI and the subsequent rebrand and market facing initiatives as NCTI.
Stacey holds an undergraduate degree in accounting from the University of Washington (Seattle), and a master's degree from the University of Colorado. Stacey is a certified public accountant and an active member in Denver-area cable and financial professional communities.